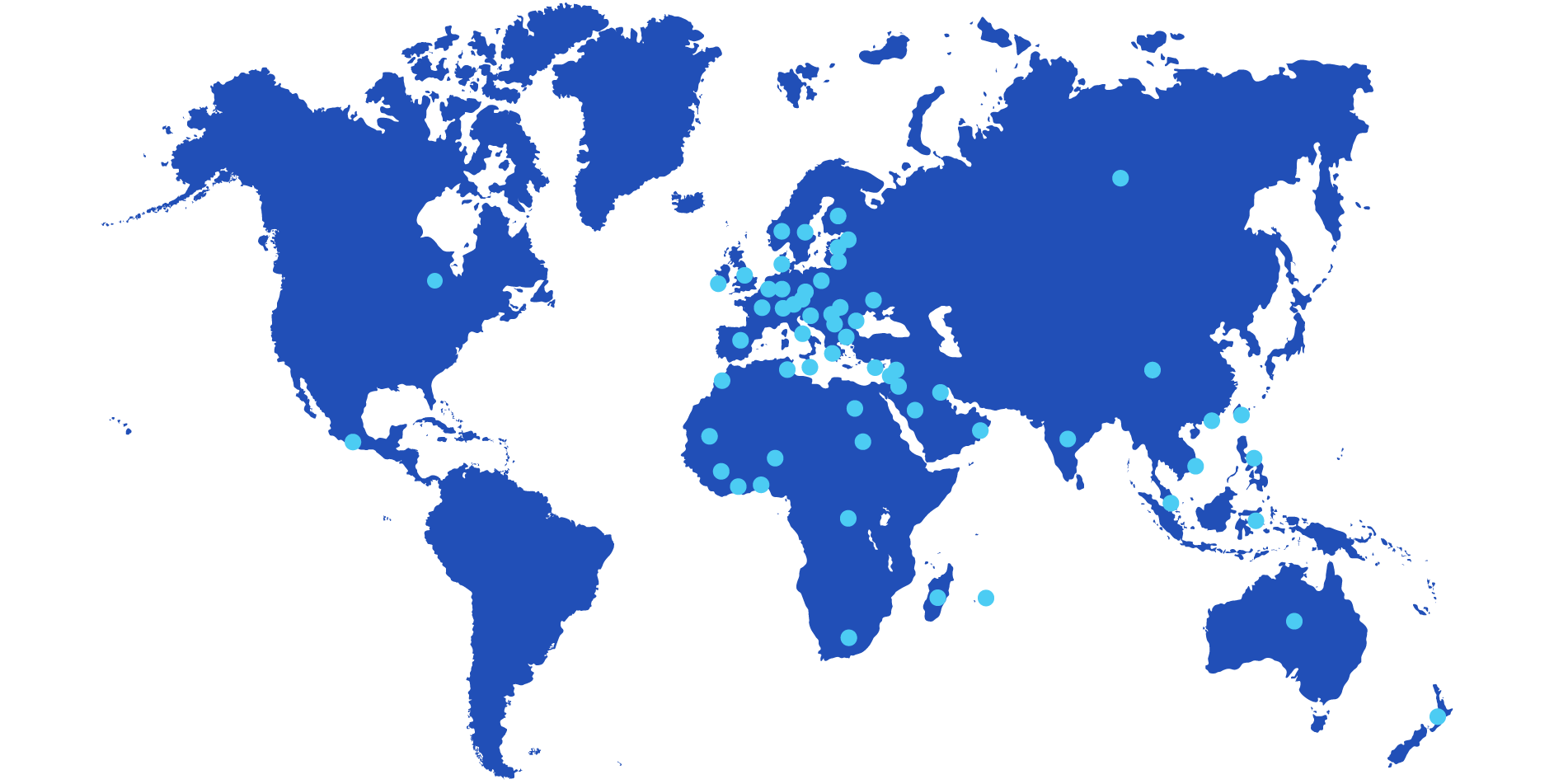 Europe
Austria, Belgium, Bulgaria, Czech Republic, Cyprus, Estonia, Finland, France, Germany, Great Britain, Greece, Hungary, Ireland, Italy, Latvia, Lithuania, Malta, Norway, Netherlands, Poland, Portugal, Romania, Russia, Serbia, Slovakia, Slovenia, Spain, Sweden, Switzerland, Turkey, Ukraine.
Africa
Benin, Congo, Egypt, Guinea, Ivory Coast, Mauritius, Madagascar, Morocco, Mauritania, Niger, Saudi Arabia, South Africa, Sudan, Tunisia.
Asia
China, Hong Kong, India, Indonesia, Israël, Jordan, Kuwait, Lebanon, Malaysia, Oman, Palestine, Philippines, Singapour, Taiwan, South Korea, Vietnam.
Oceania
Australia, New Zealand
Contact us
If PHYSIOMER® is not yet in your country and you are a strong pharmaceutical distributor and visiting healthcare practitioners, contact us If you have any question about PHYSIOMER® or any other products, contact us.
Any serious incident occurring with one of our devices must be notified to the manufacturer and to the competent authority of the Member State. In this case, please send the description of your vigilance case to the manufacturer's address: CHCIFRLABMERVigilance@perrigo.com